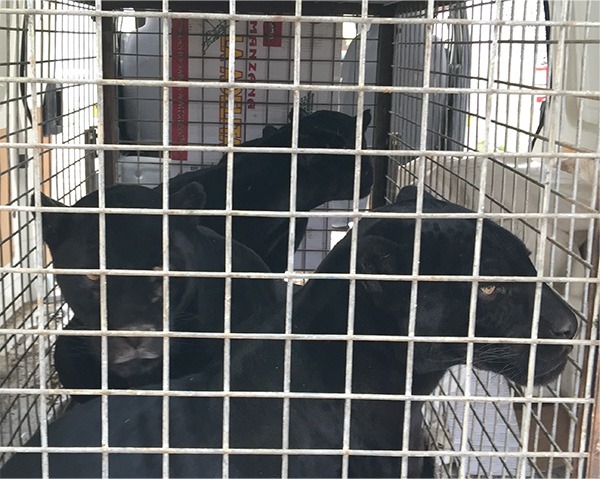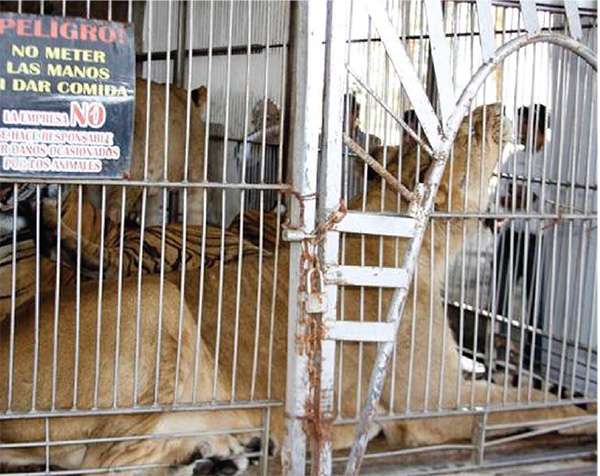 Suppliers Pile Many Female Felines Into One Small Area
Breeding facilities for wild Animals are a big production in Mexico. Similar to puppy mills in the U.S, suppliers will pile as many female Lions as possible into one small area, so as to keep costs down and profits high. Since it is perfectly legal to purchase and own Big Felines, Mexico has created a profitable supply and demand system for breeders
The average Lioness gives birth three times a year to a litter of one-to-five Cubs. For every one Lioness a breeder owns, she has the potential to birth up to ten Cubs a year making it relatively simple for a breeder to have a surplus of Lion Cubs every season. Owners will then sell each Cub for a minimum of $2,000 US dollars.
We Only Breed Mexican Felines in Order to Release Future Generations
A major misconception is that the young kids are bred here at the sanctuary. In reality, this is far from the truth. The only Animals that are bred here are the Mexican Felines and Mexican Birds in order to release them at a later stage. Most of our rescues tend to be young cubs or pregnant females, resulting in new births at the sanctuary. Currently, our kids are given to us by people who buy them legally as pets, or by the Mexican government after they've confiscated Animals. There are still far too many legal breeding facilities that exist in Mexico. This is why we work with the government directly to reform, rehabilitate preserve these incredible Angels.
Many of the small cubs that are born or enter into our Foundation are brought to us from raided breeding facilities or through the Mexican government. We want to prevent thoughtless and harsh breeding, and to keep these beautiful Animals safe and healthy.