Globally Known Organization

Black Jaguar-White Tiger Foundation is a globally known and renowned organization for Animal rescue, rehabilitation and conservation. We currently have over 300 million views, 10 million followers, and 30,000+ subscribers across all of our social accounts, media platforms and newsletter sign-ups.
We've worked with many acclaimed partners, brands and conservationists to grow our Foundation and outreach. Black Jaguar-White Tiger Foundation has been featured by notable media outlets, publications and more. Take a look at our growing list below.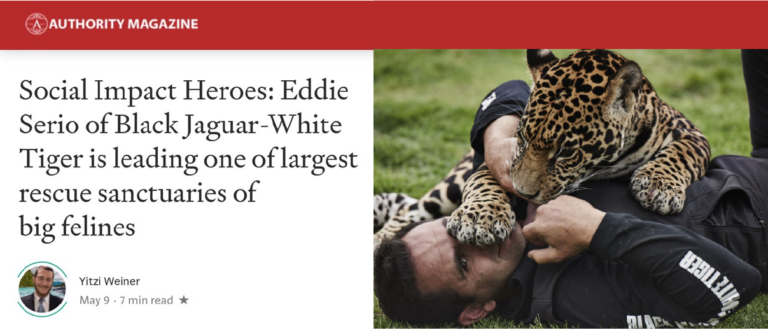 Authority Magazine May 2019